Startup Stories - Cheryl Gledhill
Hear the experiences of an entrepreneur and business owner – the highs, the lows, the wins, the mistakes, the whole story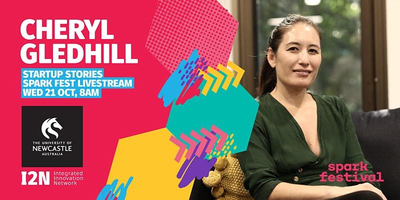 Cheryl tells a unique story of her first break into the tech sector. On a gap year she took up a support role at Australia's first ISP OzEmail, when her boss at the time asked, "Do you know how to make a website?" She shrugged and true to style said, "No, but I can figure it out." She has remained embedded in the industry ever since, solving hard problems and working with passionate people leveraging tech to build businesses.
Cheryl has created about a hundred products in her 20+ years in the mobile and digital space, working with brands like Virgin, the BBC and British Telecom. She's also former Head of Product at BlueChilli which launched 20 new ventures every year and helped build over 140 companies. There she would work hands on with founders to define, validate and build their solutions to product-market fit.
Cheryl is a passionate supporter of diverse founders and their teams. She sat as a featured panelist at the I2N's Women in Innovation event in 2019, and while at BlueChilli helped build and deliver SheStarts, Australia's only venture-backed accelerator designed to support women-led startups.
More recently, Cheryl has taken on the role as Head of Product at ZipCo, one of Australia's fastest growing fintech's. Join us for Startup Stories and hear from this digital innovator, pioneer, and startup junkie as she shares her experience of helping founders find insightful solutions.