Startup Stories - Jess Hodge (Resourceful Living)
Hear the experiences of an entrepreneur and business owner – the highs, the lows, the wins, the mistakes, the whole story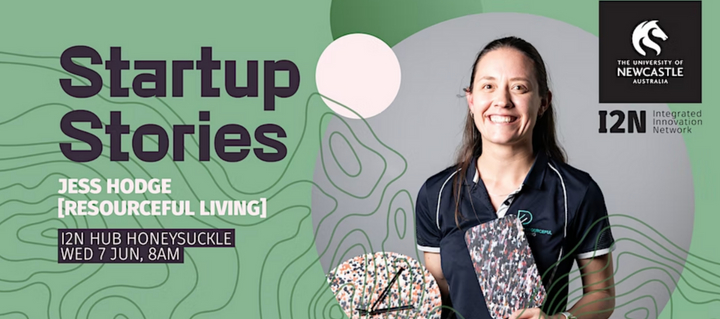 Jess Hodge is co-founder of Resourceful Living, a company addressing the plastic crisis by giving new life to recycled products through developing sustainable pathways for plastic waste.
With a belief that there is always a solution, Resourceful Living are on a mission to change consumer ideas on recycled plastic and are transforming outdated beliefs by developing quality materials which can be used many times over. Jess and her team create bespoke designs that are both environmentally friendly and functional. Their products are constantly popping up in homes and offices as people embrace sustainability and recycling.
Jess is an I2N Accelerator program alumna and will be joining i2N for Startup Stories to share what inspired her to start her own company and tackle one of Australia's biggest environmental issues.