Startup Stories - Keiran James (BusinessSales)
Hear the experiences of an entrepreneur and business owner – the highs, the lows, the wins, the mistakes, the whole story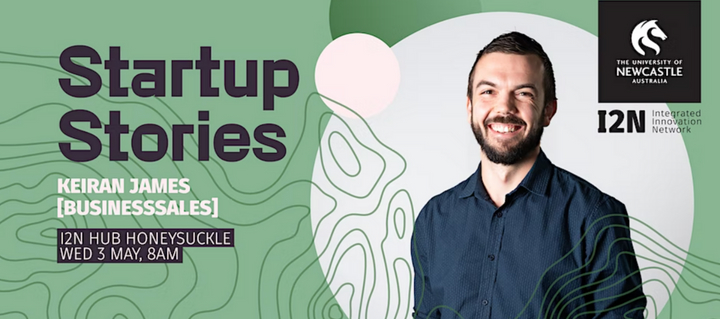 Keiran James, alumnus of the University of Newcastle and participant in I2N's 2022 Accelerator, is a cofounder of BusinessSales, a one-stop online platform for buying and selling businesses, with a pricing model that is disrupting the traditional sales industry business model.
Claiming to be the 'car sales' for businesses, BusinessSales helps business owners and brokers sell their businesses in record time. Their dynamic online platform, combined with their combined 30+ years of experience, means that the turnaround for owners wanting to sell their business is reduced to weeks instead of months, with sales prices far exceeding the industry average.
Join us for Startup stories as Keiran shares his journey as an entrepreneur, the challenges he and his cofounders faced and the lessons they learned along the way. You'll be inspired and leave with a better understanding of startups, innovation and entrepreneurship, especially those interested in the dynamic e-commerce industry.