Strength in Numbers: How to Value Your Business
NERA has partnered with global intangible asset advisory firm EverEdge Global to deliver a three-part webinar series that will provide insights, case studies and practical advice on how to identify key intangible assets within your business and leverage them to fuel growth, profitability, and margins.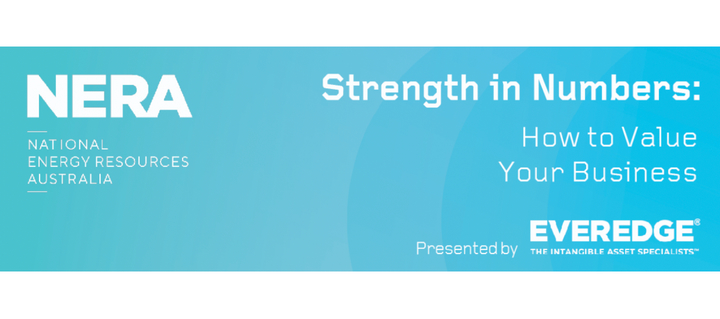 A pitfall many companies fall into when establishing a valuation is coming up with an arbitrary number ("we are raising $10M and I don't want to give away more than 33% so we are worth $30M") or based on the hope that an investor will accept the company's (sometimes speculative) financial projections.
Both these approaches ignore the critical impact intangible assets (such as data, brand, confidential information, industry expertise, relationships, software, and approvals & certifications) have on a company's value that can be orders of magnitude greater than factors such as historical cost of development or forecast cashflows.
Join this online session to hear from EverEdge Managing Director Joel Hanrahan, who will share insights, case studies and practical advice on:
How to leverage intangible assets to drive higher valuations
When and how to value your intangible assets
How to articulate your value to investors or stakeholders
Click the links below to register for each session:
Each session can be attended independently, but content will also link together to provide an in-depth look at how to leverage these assets to drive growth and profitability.