Surface Manufacturing for Mining – The SMCRC Proposal
In this webinar, Professor Peter Murphy will introduce the audience to UniSA and Future Industries Institute (FII), and will tell us about the Cooperative Research Centres (CRC) – what they are, how they operate, their benefits, and their value proposition to their industry in general.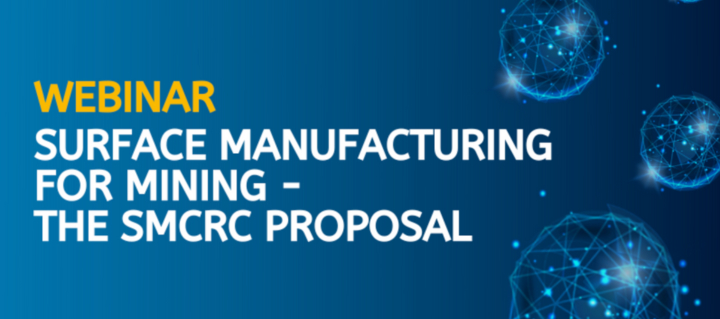 Equipment failures are a common occurrence at the surface, particularly in challenging environments where materials are pushed to their failure points. Developing know-how, products and processes that can improve the service life of components is vital to improving productivity. This can be achieved through enhancing the surface – through methods like claddings, heat treatments, coatings, and more, with a key focus on the Surface Manufacturing Collaborative Research Centre.

Professor Colin Hall will then introduce the audience to the SMCRC bid proposal, showcase mining case studies that illustrate the proposed work, and conclude by providing information on how to join the bid.