REGISTRATIONS CLOSED Switching on Clean Energy
Opportunities for Macquarie Park and North Ryde businesses: from landlords to owner-occupiers to tenants.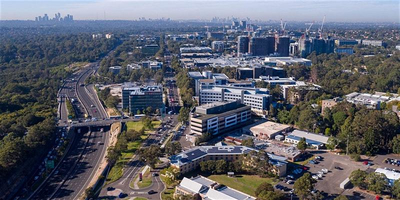 The world is undergoing a fundamental transformation in how it gets its power and energy is increasingly being generated from renewable sources. It is also a consensus that the business community can and should take the charge when it comes to utilising energy more efficiently.
Not only renewable electricity can save money and assist us to reduce our impact on the planet, but also there are many other ways that transitioning to a clean and smart energy future can benefit businesses. The City of Ryde acknowledges that there is a growing number of organisations in our LGA committed to setting the bar high for corporate leadership in this space. It is time to increase collaboration and make an impact.
No matter if you are an owner-occupier, a landlord, an investor or a tenant based in Macquarie Park or North Ryde, there are enormous opportunities for all types of businesses to switch to clean energy solutions. You are invited to join us to hear from industry experts and connect with other organisations with compelling business cases for renewables, including a chance to learn more about some of their exciting initiatives and celebrate their achievements which we hope can encourage others to follow.
This is an exclusive event organised by the City of Ryde targeting top-level management members involved in the decision-making processes for Macquarie Park and North Ryde established businesses. Together we will engage in practical discussions on opportunities and best investments for your business to take the lead and make the switch.
In recognition of the great potential for landlords and tenants to work more collaboratively on the switch to clean energy, assisting all parties to unlock new business opportunities, the City of Ryde will be handing out fact sheets to attendees with further information on opportunities and solutions available.
Speakers
We have a solid line-up of speakers including:
Jackie McKeon, Renewable Energy Manager, Business Renewables Centre Australia at WWF Australia
Darren Teoh, Environmental Performance Manager, AMP Capital
Michael Di Russo, Associate Director, Clean Energy Finance Corporation
Devan Valenti, Manager, Future Focus at Green Building Council of Australia
Jackie McKeon has over 15 years of experience in the property and infrastructure sectors in project development management, sustainability and stakeholder engagement. At WWF, Jackie's role is responsible for supporting the growth of Australia's renewable energy market by helping major companies to procure renewable energy.
Darren Teoh is responsible for the development and implementation of AMP Capital Real Estate's ESG strategies and targets across the Office, Logistics and Retail portfolio nationally (Australia and New Zealand). Darren also manages all energy procurement for the portfolio including renewable strategies.
Michael Di Russo is focused on supporting the decarbonisation of the Australian property sector through clean energy techonologies, mobilisation of capital, operational efficiencies and design. At CEFC, Michael is responsible for the origination and execution of capital investments in the property sector consistent with CEFC's investment mandate.
Devan Valenti specialises in developing solutions that will transform the built environment and is currently responsible for managing the development process for the next update to Green Star. He also holds a Master degree in Economic & Management Sciences, where his research focused on renewable energy policy development.
Topics
Here are some of the topics to be discussed:
Renewable energy: overview, existing and emergent technologies
What role can Macquarie Park business community play?
The many benefits of clean energy: financial, reputational and environmental
Opportunities for different users (tenants/owner-occupiers/landlords)
Commercial-scale solar projects (including a local case study)
Corporate financing options
Power Purchase Agreements (PPAs): introduction to different options, training, etc.
Decarbonisation of the property sector and environmental performance management
Light breakfast will be provided and there will be opportunities for networking.
Register by Thursday 12 March. Registrations essential.