Sydney Mining Club - Lunchtime Event
Investing in the rEVolution : The 'Critical' Path to Rare Earths and Lithium Production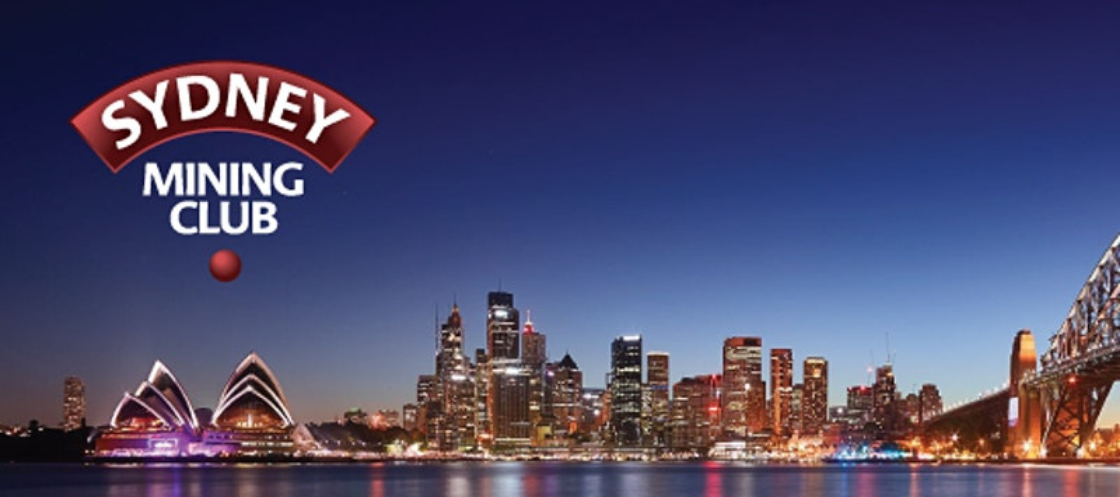 Sydney Mining Club presents Gavin Lockyer, Managing Director of Arafura Resources and David Dickson, Managing Director of Lake Resources.
Includes welcome drink + 2 course lunch.
Arafura Resources (ASX: ARU)
Gavin Lockyer, Managing Director
The 'Critical' Path to Rare Earths Production in the Top End: Arafura Resources (ASX: ARU) Presents its World-Leading Nolans Bore Nd-Pr project
At 12.15 pm on the 5th October at The Establishment, Gavin Lockyer, Managing Director of Arafura Resources, will update Sydney Mining Club members on his company's Nolans Bore rare earth development, 135 kilometres north of Alice Springs.
A Mineral Reserve of 29.5 Mt at 2.9 % total rare earth oxides (26 % NdPr) and 13 % phosphate down to 215 metres establishes a 29 year life with further resources extending the life of mine to 38 years.
NdPr is used in magnets for wind turbines, robots, aerospace and handheld devices. The largest growth is in EVs, where in the next ten years, demand will grow five fold. This growth requires the equivalent of 12 Nolan Bores to be developed.
The development is an integrated mine and plant (beneficiation, extraction and separation) and related infrastructure. Final products will be NdPr oxide, a mixed SEG-HRE oxide and phosphoric acid. The benefit is no radioactive material leaves site.
The company has already secured a major offtake deal with car giants Kia and Hyundai as well as Siemens Ganesa, which takes greater than 50 per cent of production. Further discussions cover another 119 % of production, leaving Arafura with a healthy sales book.
The company is executing on a comprehensive debt and equity funding strategy. Gina Rinehart's Hancock Prospecting increased its stake to 10 % of Arafura in the $ 121 m placement in November 2022. More than $1 B of letters of support have been provided, with a further LOI and bank debt possible.
Importantly for the region, Arafura will generate much needed jobs. This will benefit directly Aboriginal groups in the area.
Early construction activity started in March this year. Arafura hopes to be producing at Nolans Bore by 2025.
With a market capitalisation of just over half a billion dollars and share price depreciation of almost 50 per cent since the start of the year, Arafura presents an outstanding opportunity for investors.
Lake Resources (ASX:LKE)
David Dickson, Managing Director
Lake Resources (ASX:LKE) leading the charge to Direct Lithium Extraction
After a rocky 2022, with the share price peaking at $ 2.45, Lake Resources is establishing a base under newish MD David Dickson, who was appointed in September 2022. Turn over is up this September, due to Lake leaving the ASX 200 index, providing an opportunity for investors.
Lake Resources identified and pioneered the potential to use direct lithium extraction (DLE) as an alternative to expensive and extensive solar evaporation ponds. This gives the potential for concentration of brine in three hours rather than two years. Recovery of lithium from brine roughly doubles to more than 80 % compared with evaporation ponds. It also opens up the opportunity to extract lithium from lower grade brine salars than are traditionally exploited.
Lake identified Lilac Solutions, which is backed by a number of investors including Bill Gates. Lilac Solutions has now earnt 20 % in Lake's Kachi salar. Another 5 % is possible with further progress.
Resources of lithium carbonate equivalent
| | | |
| --- | --- | --- |
| Category | Concentration, mg/L | LCE contained, Mt |
| Measured | 210 | 2.2 |
| Indicated | 174 | 0.7 |
| M & I | 199 | 2.9 |
| Inferred | 199 | 5.1 |
| Total | 199 | 8.0 |

Resources have doubled over the past five years.
This year, Lake has progressed a number of key areas for its DFS due to be delivered in December 2023:
EIA underway,
Successful extraction and injection tests,
Recent drilling produced grades up to 20 % above resource,
2500 hours of demonstration plant operation were achieved with greater than 90 % uptime,
The power supply solution is progressing.
Lake is targeting FID in early 2025 and first production in 2027.
This is an opportunity to hear the story on a new efficient way to extract lithium carbonate from salars.