Sydney Mining Club Lunchtime forum w/ Evolution Mining
Evolution Mining – Buying up, divesting down, drilling, mining and growing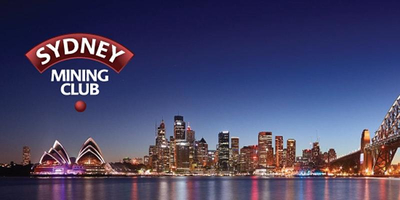 Executive Chairman Jake Klein's gold company just keeps on giving
Executive Chairman of Evolution Mining Jake Klein is moving mining mountains. In March 2015, this Australian gold producer had a market cap of around $500M. Today it is over 10 times that, even after a recent retreat by the gold bulls. When Jake last presented the Lake Cowal gold mine acquisition in NSW, it was with 3.4Moz in Resources. Today, its expanded mill has the safety of 9.0Moz on its runway letting it happily sail as Evolution's Flagship.
The Edna May and Cracow mines were divested from its Australian portfolio and in a huge step offshore, last year Evolution acquired Canada's iconic Red Lake gold mine and is offering guidance. It will pour 300,000 to 500,000 ounces there in the year ahead – from a juicy head grade of 6.5g/t.
Head along to hear an update of this cracker Australian gold growth story as told by one of the most investable leaders in the sector.

The Sydney Mining Club meets at the Ivy Ballroom, located at Level 1, 330 George Street, Sydney.
The lunches are held in the Ivy ballroom (just walk up the stairs to Level 1). The event commences at 12.30pm with drinks pre-lunch and a 1.00pm sit down for lunch and presentation.
The event concludes usually around 2 – 2.30pm.