Sydney Mining Club Lunchtime forum - August 2021
Featuring De Grey Mining Managing Director Glenn Jardine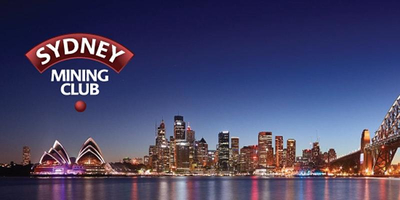 Join Sydney Mining Club for their June lunch with De Grey Mining Limited - a Western Australian gold explorer and project developer which has made one of Australia's most exciting new gold discoveries at Hemi in the Pilbara.
The Sydney Mining Club meets at 330 George Street, Sydney.
The lunches are held in the Ivy ballroom (just walk up the stairs to Level 1). The event commences at 12.30pm with drinks pre-lunch and a 1.00pm sit down for lunch and presentation.
The event concludes usually around 2 – 2.30pm.