Sydney Mining Club Lunchtime Forum
New Projects Roll On! Copper, Gold, REE, Zircon, Titanium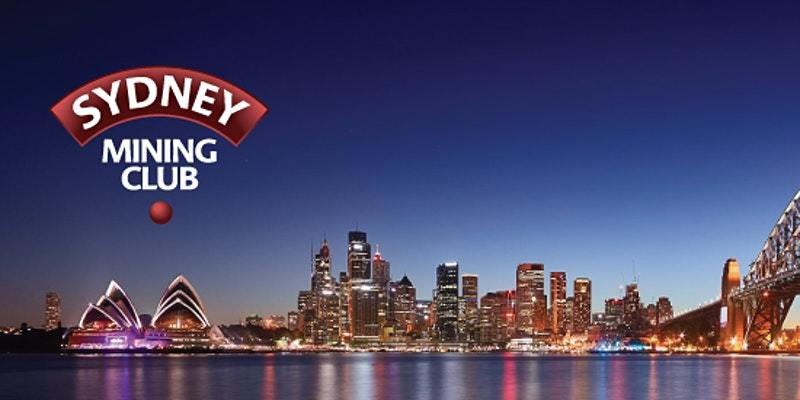 Presenting Luke Graham MD Strandline Resources (ASX:STA) and Malcolm Norris from Sunstone Metals (ASX:STM)
Australia's exploration and mining machine just keeps them coming. This month we go to Coburn, North Western Australia and Ecuador.
Strandline Resources (ASX: STA)
Strandline Resources (ASX: STA) is building Australia's next major mineral sands mine in Coburn, North WA. With a market capitalisation of A$500m that has jumped almost 100% over the last 12 months momentum is building. The company's Coburn mine is fully-funded, about 85% built and on schedule for Q4 production this year.
With a low 0.7 strip ratio and premium quality zircon, titanium and monazite (Rare Earth Elements) Strandline will be running wet and dry mineral separation plants. It will deliver an EBITDA of 55% with +A$104m EBITDA per annum over 22.5-38 years. Offtakes for 100% of Coburn's production are in hand with project potential to scale up by 50% using future project cash flows. Also notable are a A$150m long-tenor NAIF debt. To meet investor, gas-fuelled power generation offset by solar, wind and batteries, and a project pipeline starring two in Tanzania.
Sunstone Metals (ASX: STM)
Sunstone Metals (ASX: STM) is a gold-copper explorer working on two thumping targets along trend from SolGold. With a market capitalisation of A$110m that has climbed 100% over the last year, the company has a simple proposition for investors – the world is hungry for more copper and can never get enough gold.
At its Bramadeos project in southern Ecuador, the company has drilled out a gold-copper discovery to 1.1 kilometres long and 400 metres wide. Best results here include 221.6 metres at 0.43 g/t gold and 0.11% copper from surface including 57 metres at 0.74 g/t gold and 0.23% copper from 30 metres.
It has quadrupled its landholding at its El Palmer target in northern Ecuador after a "substantial" porphyry discovery. Some of the latest assays include 167 metres at 0.57 g/t gold and 0.14% copper from 112 metres; and 243.9 metres at 0.43 g/t gold and 0.12% copper from 13.1 metres, including 58 metres at 0.64 g/t gold and 0.13% copper from 95 metres.
Porphyry copper-gold is a numbers game and with 'Cadia grade' results flowing in this is one to watch. SolGold's Cascabel discovery drew both Newcrest and BHP into a bidding contest for its equity such is the interest of major companies in this tropical South American nation.