Sydney Mining Club Lunchtime Forum
With speaker Bowen Coking Coal Executive Chairman Nick Jorss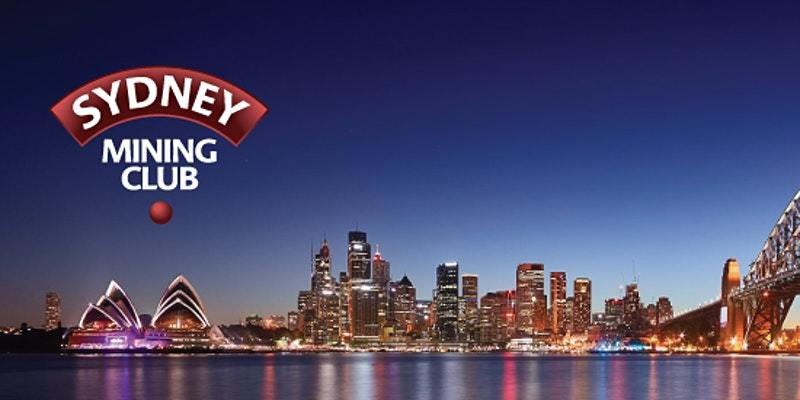 From his beginnings as a civil engineer and investment banker, Nick Jorss began his transformation into successful entrepreneur and executive with Stanmore Coal Limited in 2008.
Stanmore became a great success on the back of one acquisition - the Isaac Plains Mine it bought from Sumitomo and Vale for $1 in 2015. The mine had been in care and maintenance since the year before. By January 2016 it was back in action and within only two years Stanmore was producing 978,000 tonnes of coal a year.
Now, Jorss is having similar success with Bowen Coking Coal (BCB) which has bought three under-valued Bowen Basin coking coal assets with an aggregate capacity of 5.0Mtpa - near the bottom of the price cycle.
BCB is showing early promise with its Bluff Mine near Blackwater shipping its first coal - 35,000 tonnes of ultra-low volatile pulverised coal injection – to Taiwan just a few weeks ago.
Jorss says he wants BCB to continue growing and, despite a nasty hike in coal royalties levelled at the industry last month, says the outlook for the industry is very strong given coking coal assets tend to be undervalued by big companies due to ESG pressures.
Meanwhile, steel demand fundamentals are strong with re-stimulated global growth post-pandemic as infrastructure development lifts. The Bowen Basin has the highest-quality coking coal in the world, so price and volume outlooks are strong well into the future.
BCB's coal is also low sulphur, boasts a high calorific value, and displaces dirtier coal from India, China and Indonesia, giving the company advantages with customers seeking emission reduction.
With BCB fully funded Jorss is looking at several other opportunities in the region, as many big miners turn their back on coking coal and the Bowen Basin.
Not to be missed.