Sydney Mining Club - Striking Gold from Finland to Mongolia
Leading Edge Series - Cocktails and Canapes with young and upcoming mining companies.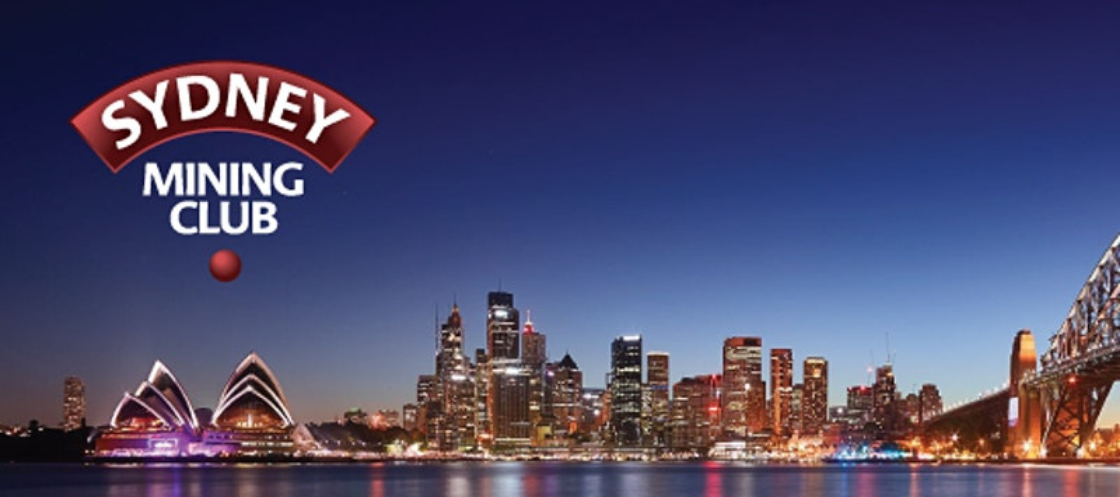 Sydney Mining Club Presents the Vice President – Exploration of Xanadu Mines – Andrew Stewart, the Managing Director of Gascoyne Resources – Simon Lawson and the Executive Chairman of S2 Resources – Mark Bennett, to discuss several internationally significant gold resources across Australia, Mongolia and Finland.
Xanadu Mines (ASX: XAM)
Andrew Stewart, VP Exploration
A campaign explorer, Xanadu is now developing Mongolia's next large-scale copper mine, containing 3 million tonnes of copper and 8 million ounces of gold – not bad for a $180m company.
Now in the final stages of its pre-feasibility study and scheduled to start construction in 2026/27, the aim is for first sulphide con in late 2027. At full production, Xanadu will produce 50,000 tonnes per annum of copper and 110,000 ounces of gold over 30 years.
Offering some comparisons, Xanadu says the Kharmagtai project has copper and gold grades starting at surface, compared with Cadia East which starts at 700 metres. Kharmagtai has a gold to copper ratio of 2:1 at surface level compared to Cadia's 5:1 ratio in its higher-grade panels.
Xanadu's share price has more than tripled since the start of the year. And with the US now listing copper as 'critical' this is a space to watch.
Gascoyne Resources (ASX: GCY)
Simon Lawson, Managing Director
Gascoyne Resources has an established mining operation in Western Australia, producing gold from its Gilbeys and Plymouth open pits for its 2.5 million tonnes per annum CIL plant and making around A$75,000 a year.
Its Yalgoo project is undergoing a scoping study, and its Gibleys North project is on the brink of a maiden JORC resource. All up, the Gascoyne has an inferred and indicated gold resource of 1.4 million ounces. The company has a $221m market capitalisation and a strong share price that has doubled since the start of the year. Making gold, making money.
S2 Resources (ASX: S2R)
Mark Bennett, Executive Chairman
You could call them the Mark's Twain – Mark Bennett and Mark Creasy – the two WA exploration legends who discovered IGO's mighty Nova-Bollinger nickel sulphide deposit. You will recall the discovery vehicle Sirius Resources split its assets between IGO and SR2 which took its name for Sirius. The hunter is back out hunting in Finland, in NSW and Victoria's rich Fosterville field.
S2 Resources has over 580 square kilometres of the prospective Central Lapland Greenstone Belt of northern Finland with various granted exploration licences over this highly productive Paleoproterozoic geology. It hosts world-class gold and nickel-copper-cobalt-PGE deposits, including Agnico Eagle's 7.4-million-ounce Kittilä gold.
Things are looking good with early drilling intercepting gold mineralisation with best intercepts of 6.8 metres at 11.8g/t gold from 223.0 metres, including 4.0 metres at 18.1g/t gold from 223.0 metres in hole FAVD0062 and 20.4 metres at 4.0g/t gold from 193.1 metres.
The company also has exploration licenses surrounding Victoria's Fosterville gold mine, Western Australia's Fraser Range nickel province, and north-western New South Wales' Koonenberry belt. A great opportunity to see what the exploration maestros are up to.
Check the registration link for bi-monthly event details.