The NSW Government - Global NSW invites you to join a webinar focused on opportunities in the Taiwan market for NSW exporters.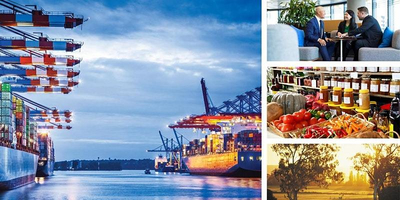 NSW Government - Global NSW invites you to join this Taiwan market update to better understand the opportunities of exporting to and doing business with Taiwan, especially in the technology sector.
Taiwan is an accessible, highly developed economy. In 2019 Taiwan was NSW's fifth largest merchandise export market. In 2018 Taiwan was Australia's sixth-largest export market, and two-way trade reached AUD 17.6 billion.
While natural resources comprise the bulk of Australian exports to Taiwan, Taiwan is a tech-based economy and presents significant opportunities for innovative NSW businesses. Initiatives including the 'Asian Silicon Valley' present opportunities in areas such as advanced manufacturing; fintech; agtech; smart city development; and urban development.
Since 2016 under the 'New Southbound Policy', Taiwan has actively pursued greater trade, investment, education and research links with ASEAN, South Asia, Australia and New Zealand.
This webinar is aimed at export-ready NSW-based businesses that are either interested in exporting to the Taiwan market, or already have some experience in working with the Taiwan market.
The webinar will cover:
A market overview and update from Walter M.S. Yeh, President and CEO of the Taiwan External Trade Development Council (TAITRA)
Presentations by Mark Hardy, Founder and Managing Director of Weatherzone, and Mark Luo, Co-Founder and Chief Operating Officer of Quantum Brilliance about their experiences in doing business with and in the Taiwan market
An introduction to the Australia-Taiwan Business Council (ATBC)
A moderated online Q&A session.
Cost: Free. Registration is required.
Format: Webinar via Skype for Business. A link will be emailed to you prior to the event.
Who should attend?
Emerging and existing exporters from NSW from all sectors, especially the technology sector.
Further information: simone.vannieuwenhuizen@treasury.nsw.gov.au