Tech Talk – Effective Supply Chain Management
This Austmine 2022 ESG series webinar will showcase how innovation is helping to provide greater stakeholder benefits from mining operations well beyond the projects themselves.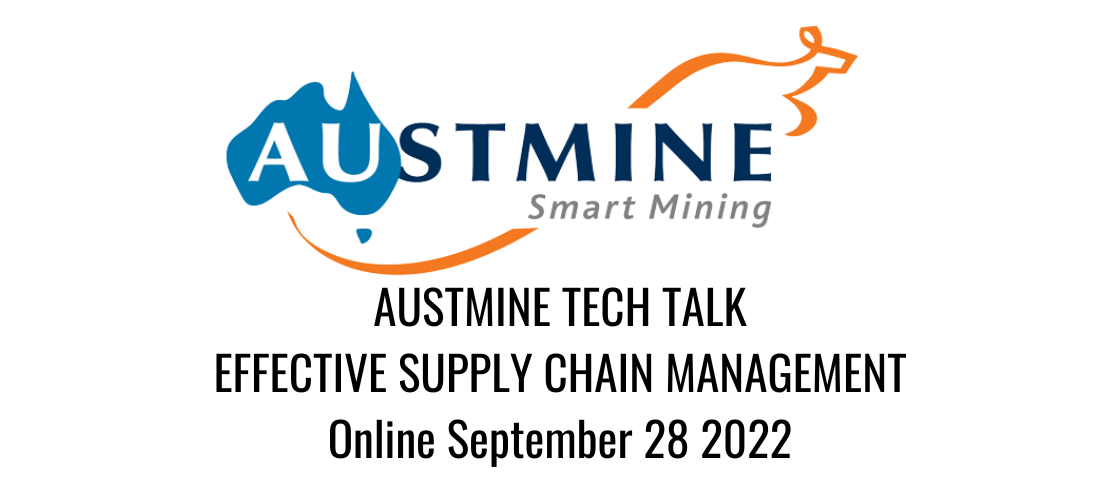 This Austmine ESG series webinar will explore systems and solutions designed to optimise the supply chain.
An organisation's suppliers and customers are also important stakeholders and engaging with these groups must be carefully considered and executed to ensure optimal operations. Without the correct processes in place efficiently managing the supply chain can be difficult, and major disruptions as we've seen across the past two years only escalate these challenges.
Solutions explored include:
The role of blockchain and AI in the supply chain
Platforms to assist in procurement and managing vendors
Logistics technologies and systems
Registration
This webinar is free to attend for Austmine members, miners and non-members.
Login to the Austmine portal below to register. Contact membership@austmine.com.au for assistance.

Austmine 2022 ESG Webinar Series

Austmine's webinar series will have a combination of insightful expert panel discussions to examine each aspect of ESG and Tech Talks to showcase the game-changing innovations being developed by the METS sector to help achieve ESG objectives and shape the future of mining.
Across April to June the webinar series will provide an in-depth analysis of the major environmental challenges and considerations in the mining industry and METS sector.
Find more information about the webinar series and the schedule here.