The 2023 Iain McCalman lecture
How can Australia successfully transition and adapt its interconnected social and technological systems as the climate crisis intensifies?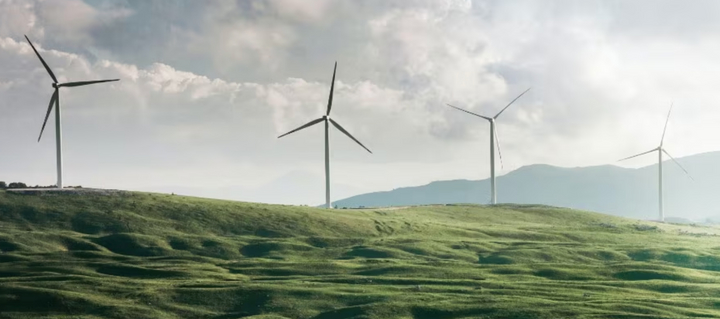 Environmental law and governance expert, Dr Kate Owens, presents the 2023 Iain McCalman Lecture on how we can effectively harness climate governance to achieve deep coordination and sustained change.
The Iain McCalman Lecture celebrates SEI co-founder and former co-director Iain McCalman's dedication to fostering and pioneering multidisciplinary environmental research. The lectures aim to highlight the work of early to mid-career researchers working across disciplinary boundaries to impact both scholarship and public discourse.
This year, Dr Kate Owens will present the lecture entitled, Harnessing the transformative potential of climate governance: achieving deep coordination, change and equity.
Abstract
The escalating climate crisis is a wicked governance problem: not only must we develop technologies capable of transforming our energy, land, infrastructure and industry sectors, but we must also implement those technologies at all levels of government and within complex, dynamic and interconnected socio-technical systems. This will require a transformation "on a scale beyond anything we have experienced in our lifetimes", according to the Australian Federal Government. But what forms of law and governance will we need within the next five years to enable this 'whole-of-nation' effort? How can we move from soundbites to actual implementation?
Setting emissions reduction targets, increasing public funding for research and development and scaling up investments for climate change solutions will not be sufficient. Public and private organisations must also coordinate their efforts to identify what 'works', and rapidly develop transformative solutions within complex human and ecological systems. Knowledge spillovers between countries will need to occur by design rather than chance in order to achieve decarbonisation and adaptation at the urgent pace required. Governments will need to overcome vested interests, while reconciling a variety of public perspectives to ensure an inclusive and just transition. Yet, examples of governance frameworks that can produce this level of deep coordination, change and equity are rare.
Drawing on a variety of research themes that have informed her work, Dr Owens will use examples from the renewable energy and rural water sector to explore the foundations of future climate governance in Australia. She will demonstrate how the tensions and complexities involved in managing systemic climate risk and climate-led transitions in Australia can inform transformative governance frameworks and Australia's role in supporting developing nations.
Read more about Kate Owens' research in the recently published special issue of the Utrecht Law Review entitled Editorial: Special Issue Managing Responsibilities for Climate Change Risks.