The Competitive Edge: Getting Started with Decarbonisation
Led by the net zero experts at 100% Renewables and developed with input from BHP, Harmony Gold, other miners and Austmine members, this comprehensive training program is tailored specifically for METS companies eager to embrace decarbonisation as a competitive advantage.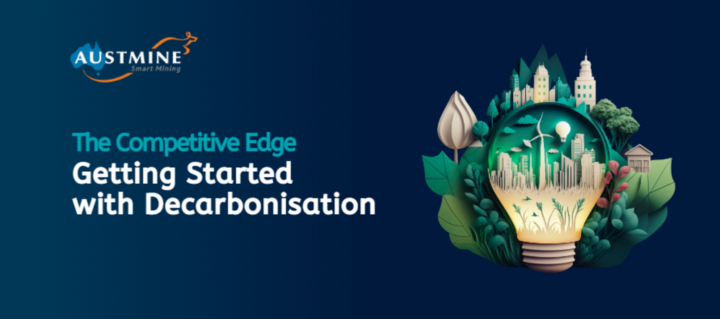 Join Austmine for an interactive, online training program which will provide you with a Decarbonisation Toolkit so that you can develop your formal:
Commitment to Decarbonisation
Carbon Footprint
Decarbonisation Plan
Many businesses are thinking about their decarbonisation journey, but what it means, where to start and who can help can be difficult to figure out. In the mining industry, and indeed for Australia as a nation, we know that decarbonising is a key priority with ambitious targets set for 2030 and beyond.
The METS sector contributes to the industry's overall carbon footprint and increasingly we are seeing growing expectations from mining companies for their suppliers to be carbon savvy. While this is an expectation currently, it will soon become a requirement and demonstrating how your company is managing, and indeed reducing, your carbon emissions will be a necessary part of every quote, business proposal and procurement contract. Added to this will be growing government regulations and reporting requirements on carbon emissions.
Now is the time, therefore, to begin your decarbonisation journey and understand what this means for your business so you can be ahead of the curve in meeting growing decarbonisation demands.
During 3 interactive online workshops, you will gain valuable knowledge, practical tools, and strategies necessary to navigate the intricacies of decarbonisation, adopt more sustainable practices, and effectively meet the growing requirements of your customers, while ensuring your business is adopting best practice ESG principles.

What to Expect
There will be 3 x 1-hour online workshop sessions which build on each other to increase your understanding of the world of decarbonisation and enable you to hear directly from miners about their practical expectations. Each workshop is designed to deliver actionable takeaways that you can implement immediately within your business. Homework will be given which will be discussed at the following workshop to ensure you are on the right track.
Training includes templates for:
Articulating your commitment to decarbonisation
Measuring your carbon footprint
Decarbonisation plan-on-a-pag
Each session will include a presentation covering the relevant topics, Q&A and insights from guest speakers including:
Melanie Naidoo-Vermaak, Senior Executive: Sustainable Development, Corporate Office, Harmony Gold Mining Company Limited
Sarah Watson, Head of ESG & Permitting, Harmony Eva Copper Services Pty Ltd
Robert Blyth, Contracts & Procurement Manager, Harmony Eva Copper Services Pty Ltd
Mark Pickett, Vice President Procurement – Global Mining and Services, BHP