The Digital Economy and Global Disruption with Kris Singh (SRII)
Join I2N for a discussion on the disruption caused by the digital economy, emerging digital tech and the opportunities it presents.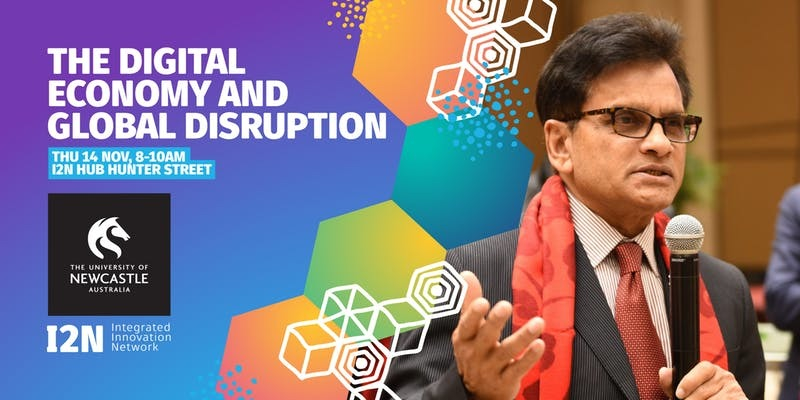 Kris Singh is the founder and CEO at SRII located in Silicon Valley, California. SRII's mission is to 'drive digital economy innovation for a better world' and includes members who are key leaders from industry, academia, research, startups and government organisations from around the world. SRII provides advisory and consulting services to major organisations on the subject of innovating digital economy for major sectors of economy.
Kris has been a senior leader in the Silicon Valley for more than 30 years and has worked with major IT companies such as IBM Research, Intel, AMD and National Semiconductor. His key areas of expertise include semiconductor product & technology, computing platforms & applications, data centre technologies, digital solutions & services for major sectors of economy and building/leading large cross functional global organisations.
Having worked closely with academia to help drive innovation in education and entrepreneurship, Kris is currently a distinguished visiting professor at Tsinghua University in China and has been an Industry Fellow in the College of Engineering at UC Berkeley and an adjunct professor in the Electrical Engineering & Computer Science department at Santa Clara University. Kris is on the board and advisory member of several startup companies and is a regular speaker at major conferences and summits around the world.