The future of hydrogen research: Early-mid career research showcase
Australian Hydrogen Research Network Seminar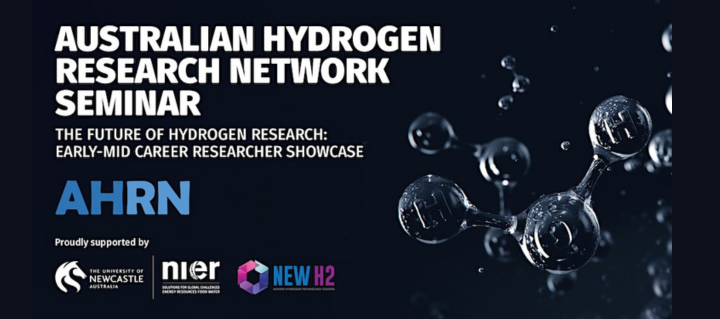 From disruptive technology for hydrogen production to innovative methods for understanding the materials impact of hydrogen use, this showcase will demonstrate the range of hydrogen research being undertaken in the Newcastle and Hunter Region.
Hosted by Dr Jessica Allen, ARC Discovery Early Career Research Award Fellow and Recipient of the NSW 2023 Young Tall Poppy Science Award, the showcase will include presentations from three early-mid career researchers including:
Dr Cui Ying Toe, Lecturer (Chemical Engineering): Solar-Driven Hydrogen Production
Dr Peter Richardson, Research Associate (Civil Engineering): Hydrogen cracking and embrittlement investigations on mild steel using electrochemical hydrogen charging approaches.
Mr Nathan Barrett (3rd year PhD candidate): Hydrogen in Iron and Steelmaking
Morning tea will be provided.