Lignin and other sustainable carbon sources as metallurgical coal substitutes
Join to webinar to hear about the work carried out at the SM2RT@UNSW Centre on various metallurgical coal substitutes, including lignin sources from the production of second generation (2G) biofuel production, that appear to have the greatest potential for meaningful substitution.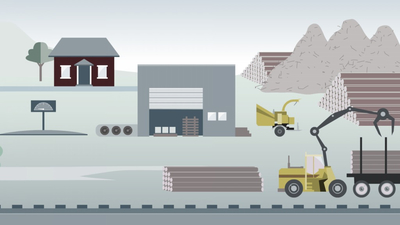 Australia is the world's largest exporter of metallurgical coal. While Australia is a major player, it is envisaged that over time alternatives to coal will be required if global climate change is to be kept to levels that are not catastrophic to earth's biosphere.
Due to the specialist nature of metallurgical coal, it typically sells at a significant premium over thermal coal and thus presents an opportunity for substitutes that may be sustainable or can divert materials that would otherwise go to landfill.

Given Australia's significant endowment of biomass opportunities, utilising lignin as a metallurgical coal replacement has the potential to significantly improve 2G biofuel economics and help the transition from fossil to renewable energy sources.
Everyone is welcome to join the webinar, in particular sugar manufacturers, steel producers, companies involved in lignin streams, paper and pup manufacturers, technology developers and 2G biofuel developers.

Agenda:
3.00 - 3.05 pm: Welcome
3.05 - 3.10 pm: Introduction to SMaRT@UNSW's work on metallurgical coal replacement (Geoff Bell)
3.10 - 3.40 pm: Lignin and other sustainable carbon sources as metallurgical coal substitutes (Samane Maroufi)
3.40 – 3.45 pm: Opportunities for metallurgical coal replacements and benefits for 2G biofuels in Australia (Geoff Bell)
3.45 - 4.00 pm: Q&A