The workplace of the future
With more people wanting to live and work differently, we cannot lose this opportunity to be bold and build more resilient, digital and future-ready organisations.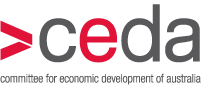 Join Telstra CEO, Andy Penn as he discusses the risks of not leveraging this once in a lifetime opportunity to rethink, renew and reimagine a country fit for purpose in the post-COVID digital age.
The workplace as most of us know it has changed forever. Since COVID hit we have seen a surge in innovation and digitisation, and more people benefitting from hybrid working and greater flexibility.
In this keynote address, Andrew Penn will share some of Telstra's learnings and set out the challenges for the year ahead, including the implications for policy settings and infrastructure investment.