2021 Economic and Political Outlook two day forum
CEDA's annual EPO presents expert analysis of critical issues, the latest forecasts and timely analysis on both the domestic and international front for the coming year.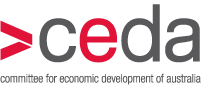 At a time when leaders from across sectors and across the country are all asking similar questions – about economic recovery, the future of Australian trade, exports and geopolitics, government spending and investment and other big issues on the horizon – CEDA presents the latest outlook and analysis from leading national figures across a two-day program to inform your work and year ahead.

Be briefed by leading national economists and political commentators on day one – Tuesday, 16 February - when CEDA present a detailed domestic economic and political outlook for 2021.

Join a two-hour EPO special edition livestream on day two – Wednesday, 17 February - with an international economic overview and predictions on what 2021 holds for Australia's key relationships with the United States and China.