The Year Ahead in Hunter Valley METS Networking Event
Are you looking to gain valuable insights and guidance on navigating the dynamic landscape of mining and METS in the Hunter Valley?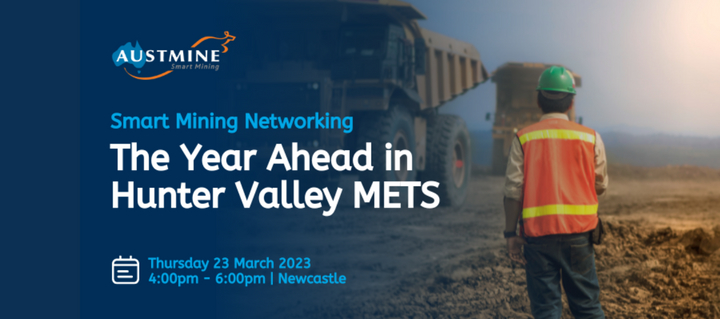 Austmine invite you to join them for an insightful panel on 'The Year Ahead in Hunter Valley METS' on Thursday 23 March in Newcastle.

The panel features METS industry leaders, including:
David Owen General Manager Mining NSW, Thiess
Jody Scott General Manager Resource Industries NSW/ACT, WesTrac
David Proud General Manager Australia East, Sedgman
Dallas Wilkinson Chair, Austmine (Moderator)
They will share valuable insights into the strategies being implemented to tackle the complex challenges facing METS companies in the region. Get exclusive access to the feedback they are hearing from coal miners and gain insight into the essential changes needed to embrace change and maintain high service standards.

In addition to the panel discussion, the event provides an excellent opportunity to connect and network with industry peers. Don't miss out, register today.