Understanding Trade Marks
The more successful your business, the more valuable your brand becomes, so it's worth protecting.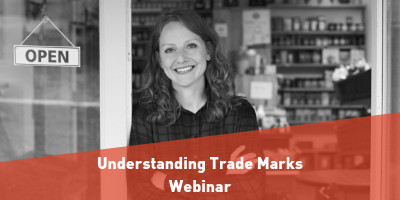 Your brand is your identity; it's how your customers know who you are. This could be your business name, logo or a catchy slogan.
A registered business name won't stop your competitors from copying your brand, only a trade mark gives you the legal right to stop others from using it. Protecting your brand can be one of the best investments your business can make, but is it the right decision for your business?
This trade marks webinar explains the basics of trade mark protection, what can and can't be trade marked and what to consider before you invest in your brand. You will also learn how to register for a trade mark should you decide to apply.