University of Sydney Net-Zero Initiative Conference
The first annual Net Zero Initiative conference brings together researchers, students and industry to gain and share knowledge on decarbonsiation technology.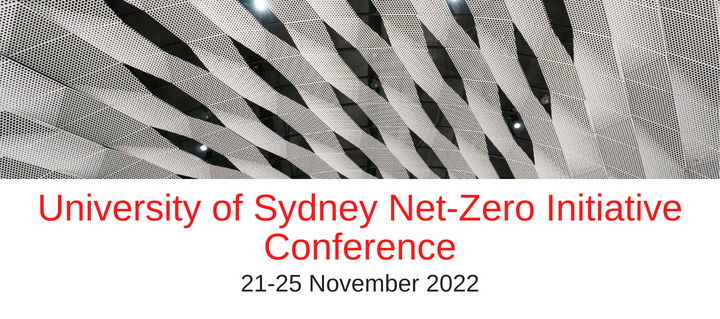 The Net Zero Initiative is made up of over 100 collaborating researchers across the disciplines of engineering, science, business, social sciences, law and policy development, in order to help Australian industries gain first mover advantage globally by developing innovative emission reduction technologies.
The inaugural Net Zero Initiative Conference is designed for researchers, industry professionals and students with an interest in decarbonisation technologies. The conference program topics include:

energy storage,
entrepreneurship towards sustainable progress toward net zero,
nanotechnology for a net zero future,
power fuels and hydrogen, and
transport - moving to zero.

The conference is part of the Net Zero Week, incorporating the Australian Circular Economy Conference and Planet Ark events.