Updates from the USA Metals Sector
Join Austmine for a live webinar on the key updates of USA's copper and gold projects: Rio Tinto Kennecott (Utah) and Capstone Mining Pinto Valley Mine (Arizona).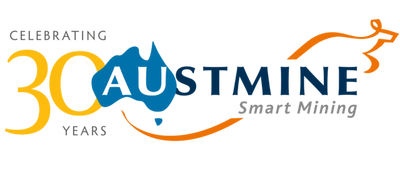 This webinar will feature presentations by mining companies and a panel discussion of industry experts to elaborate on project developments, technology advancements, business climate in the key US mining states - Nevada, Arizona and Utah, as well as supply and collaboration opportunities for Australian METS.
The session will feature two major project updates:
Rio Tinto Kennecott

Kennecott is a world-class mine and integrated copper processing facility just outside Salt Lake City, Utah. Mining has taken place from the Bingham Canyon since 1903 and it is still one of the largest producers today. In 2019, a $1.5 billion investment was approved to extend operations at Kennecott to 2032. Kennecott's Mine Execution Manager, Thomas Francis will provide insights into the current operations, technology developments, expansion plans and opportunities for collaboration.

Capstone Mining Pinto Valley

Pinto Valley is a long life, multi-generational open pit copper mine with growing production through quick payback and high impact projects. Concurrently, Capstone is evaluating Pinto Valley's long-term growth potential beyond its current mine life and positioning Pinto Valley to be optimised in time for higher copper prices. Mike Wickersham, General Manager – Pinto Valley Mine, will discuss how their PV3 Optimisation Program embraces innovation and a series of low-capital, quick payback projects to debottleneck operational performance, with the goal of higher throughput and higher recovery.
Speakers
Thomas Francis, Manager, Mine Execution, Rio Tinto
Mike Wickersham, General Manager – Pinto Valley, Capstone Mining
Registration
Austmine members - complimentary
Mining companies - complimentary
Non-members - $30
You must be logged in to the Austmine Member Portal to register. For assistance please contact membership@austmine.com.au.