Venture Makers Innovation Challenge: Accelerating to Net Zero
Venture Makers Innovation Challenge Accelerating to Net Zero will see interdisciplinary and international teams of students explore how the world can shorten the time frame to reach net Zero to mitigate against the effects of dangerous climate change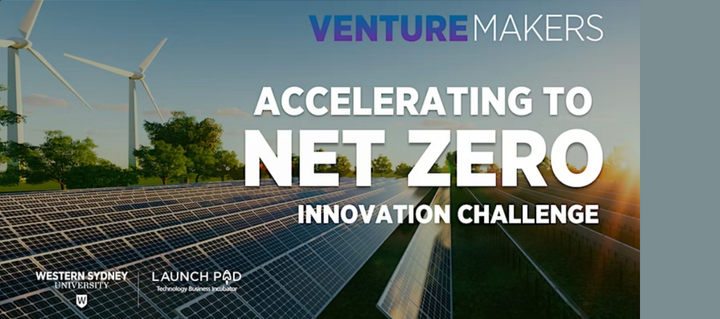 Teams will develop new ideas to drive acceleration in areas including the uptake of clean energy through innovations such as micro-grids, optimising electrification of mobility, and driving increased energy efficiency to reduce carbon emissions.
Student teams will work in a hybrid online and face to face setting with participants from multiple countries across Europe, Africa, the Indian sub-continent and the Asia Pacific region.
Through the Innovation Challenge process, students will develop key skills in areas including:
Communication
Team-building
Problem solving
Analysis
Influencing
Students will work with specialist mentors from high profile start-ups and multi-national organisations to help them develop ideas that apply advanced technology concepts and innovative business models while working in a real-world environment.
The teams will pitch their ideas competing for high value prizes at a final pitching competition with the most promising ideas being offered support through Western Sydney University's Launch Pad Technology Business Incubator for pathways to develop their concepts into a real business.
Working in interdisciplinary teams, participants will propose new ideas and solutions for Accelerating to Net Zero with a focus on "technology for good". Ideas and solutions could include; technologies, start-up companies, campaigns, policies and regulations, education programs or other ideas to address identified industry sector areas, including;
Electrifying Mobility
Active Transportation
Clean Energy
Energy Efficiency
Community Transition
Carbon Offset
Reducing Meat-Based Diets
Emissions Reduction
Reforestation
Green Supply Chain
Circular Economy
Green Finance
Grab a few friends and register as a group or come as an individual and meet other participants from other disciplines! It's a great way to connect.