Vietnam Market Insights and Opportunities for Business Growth
Join online for this important event where you will gain knowledge on the latest trends and market insights to boost your Vietnam market strategy.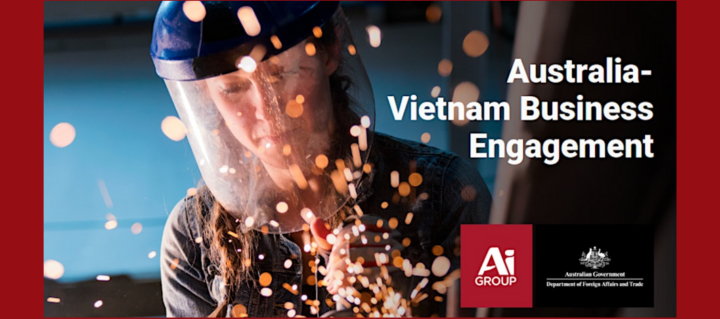 Whether you're an experienced exporter or just starting out, this event is perfect for anyone looking to enter or compete in the Vietnamese market. Our speakers will share their knowledge and expertise, providing valuable insights to help exporters navigate the ever-changing Vietnamese business landscape.
This webinar will cover topics including:
• Vietnam market overview and update
• Export opportunities across various sectors and the challenges
• Guidance on import-export procedures in Vietnam
Register now to secure your spot and be part of this interactive online event.
Speakers
Rebecca Ball – Senior Trade & Investment Commissioner, Austrade Vietnam
Based in Ho Chi Minh City, Rebecca leads the Austrade Vietnam team which is focused on growing Australia's trade, investment and education relationship with Vietnam and Cambodia. Rebecca Ball commenced her posting to Vietnam in February 2021, returning to the market after first working in Ho Chi Minh City in 2000. Prior to her current role, Rebecca was the Executive Director, Invest and Trade Western Australia. Previous leadership roles include A/CEO South West Development Commission, Western Australian Government and Austrade Trade Commissioner roles in Jakarta and New Delhi.
With more than 20 years' experience across economic and industry development, trade, investment, tourism, and education in both public and private sectors in Australia and overseas, Rebecca is passionate about representing Australia and supporting Australian enterprises succeed globally.
Rebecca holds a Master of Business (Tourism Development) and a Bachelor of Arts (Hons)(Political Science).
Shirley Ng - The Australian Industry Group National Manager, International Competitiveness
Shirley has extensive experience in helping Australian businesses expand into international markets. Working in a diverse range of business types and industries at both strategic and operational levels, Shirley has developed, managed, and administered a range of strategic export marketing programs aimed at assisting businesses to achieve growth and export sustainability including cross-border initiatives such as eCommerce, online platforms, and marketplaces.
Throughout her career, Shirley has worked with many Australian businesses to develop and implement a range of export strategies designed to achieve global growth including how to use and leverage Free Trade Agreements (FTAs) to grow business and achieve export sustainability.
Ai Group Trade Mission & Market Visit Program to Vietnam in 2024
Participants who have completed this workshop can explore the opportunity to join an Ai Group Trade Mission & Market Visit Program with pre-arranged meetings for you to meet with your prospective business partners, validate your opportunities or identify gaps in the market on which you can capitalise on.
If you have any further questions regarding this program, please email: big@aigroup.com.au