ESG and Social Responsibility
Environment, social and governance performance in the resources sector.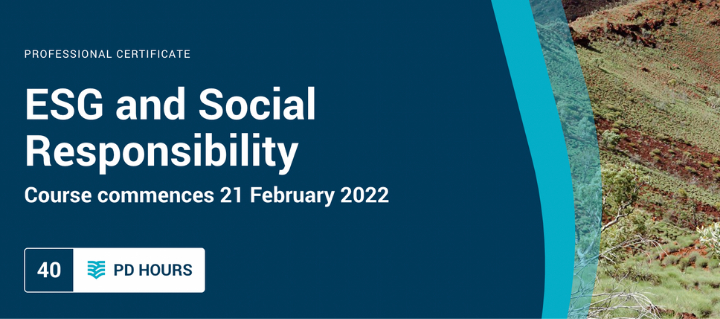 Learn guidelines and principles to minimise harm and maximise value to stakeholders and the broader society.
AusIMM's newest Professional Certificate course will examine environment, social and governance performance and social responsibility (ESG/SR) through critical thinking and authentic resource sector experience. Prominence will be given to evaluating ESG/SR risk, threats and opportunities, and to developing workplace responses, execution, assurance and performance reporting.
The course and case studies will be global in scope and will equip course participants with an understanding of existing and emerging ESG/SR societal and lender expectations in resource sector exploration, development, operating and closure contexts. Participants will gain enough knowledge and skills to know how to apply ESG/SR requirements in their own workplace.