Transformational Technologies for the Mining Industry
Overview
On Wednesday 2nd June, the NSW Energy and Resources Knowledge Hub sponsored a Business Luncheon at Mereweather Surfhouse through industry partner Business Hunter.
The event was attended by over 80 guests and included a keynote address by Laureate Professor Kevin Galvin - Director of the newly established Australian Research Council Centre of Excellence for Enabling Eco-Efficient Beneficiation of Minerals at the University of Newcastle.
His presentation explored some of the breakthrough technologies and innovations that could transform the mining industry with a significant reduction in cost, environmental impact and lower energy and water usage to enable a competitive and environmentally sustainable future for Australia's minerals. This work is essential due to our growing global population and need for technology which imposes extraordinary demands for minerals extracted from the earth, with almost everything today made from minerals or reliant on mineral production, including electric vehicles, whitegoods, laptops, healthcare and medicine.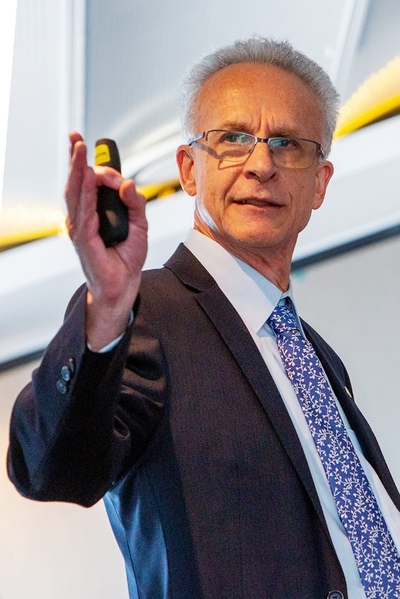 A panel session was held after Professor Galvin's address, facilitated by Amy De Lore – Policy and Public Affairs manager at Business Hunter. The panel was comprised of Professor Galvin, Alan Broadfoot - Executive Director of the Newcastle Institute for Energy and Resources (NIER), and Murray Wood - Director Industry Development - Mining, Exploration and Geoscience at Department of Regional NSW. Together, they further discussed local, state and national challenges and potential opportunities within the mining sector.
The discussion explored the regional outlook for an expanding minerals sector and what the opportunities are for our regions, what the value chain for critical minerals will look like across NSW, and the key challenges that Australia will need to overcome in the international context.
For more information on the work being conducted at the Centre of Excellence, please visit Centre of Excellence.