NSSN Sensing, Mining and Water Workshop
Held in November 2021, the NSSN Sensing, Mining and Water workshop brought together researchers, business and government representatives to explore water related challenges in the mining sector
Overview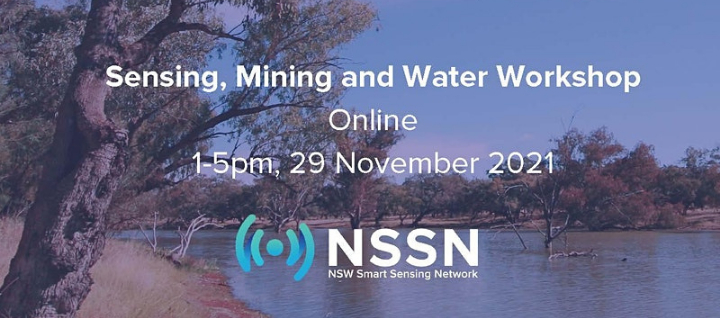 The NSW Energy and Resources Knowledge Hub was a supporting organisation of the Sensing, Mining and Water Workshop held in November 2021. The workshop was run on principles of co-design to bring mining and related professionals from a range of large and small companies together with leading NSSN researchers. Together, they showcased and matched new and unique research with a focus to address water related challenges faced by mining operations.
The event was welcomed by NSSN Chair, Dr Susan Pond, followed by opening comments by the NSW Chief Scientist and Engineer, Hugh Durrant-Whyte. Keynote presentations included the International Copper Association, and representatives from industry, academia and Government.

Following the presentations, participants worked in breakout groups to come up with a series of Challenge Statements and then a series of Solution Statements for each of the six themes - Baseline Measurement, Desalination, Dewatering, Operational Water Use, Tailings and End Use and Reuse.

Following the workshop, the NSSN launched round 2 of its Grand Challenge Fund. The fund provides grants of up to $100,000 to support collaborative R&D projects in its Grand Challenges with applications closing on 21 February 2022.

For further information and outcomes of the workshop, please refer to the NSSN Sensing, Mining and Water Workshop Report.