Supporting the NSW Grid with Distributed Energy Storage
Overview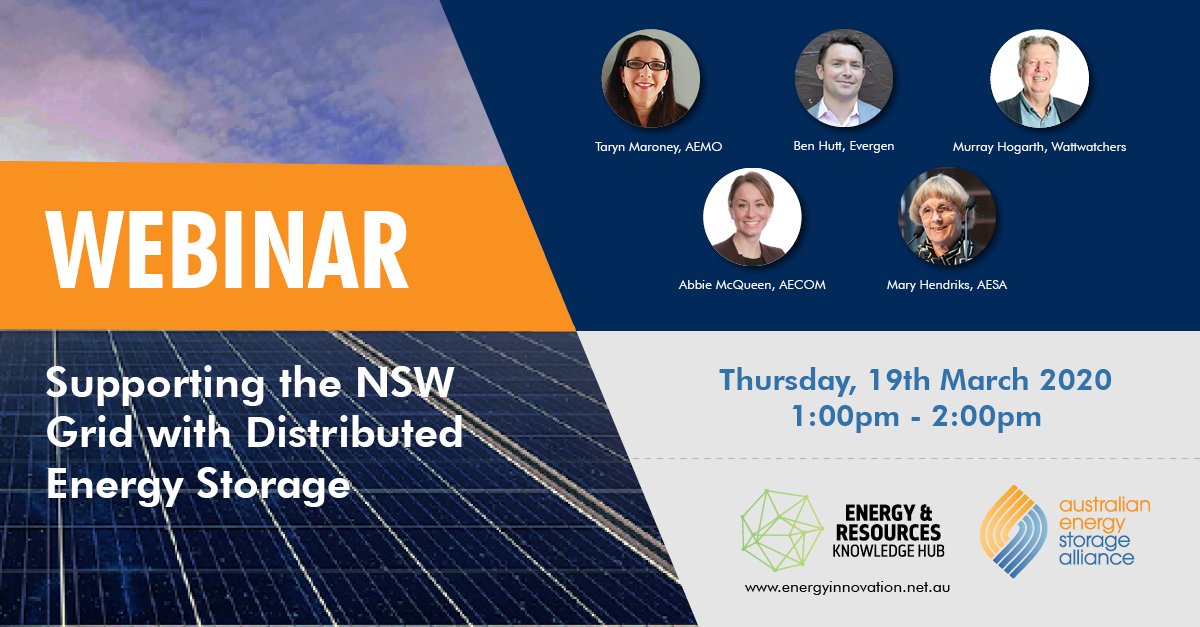 The discussion covers the state of the NSW grid, how the growth of distributed energy storage resources support the grid and case studies that are relevant to NSW, including upcoming rule changes.
The growth in rooftop solar penetration and residential batteries, microgrid developments and the expected uptake of commercial energy storage are some of the issues that are creating a perfect storm in NSW.
Additionally, policy announcements by the NSW Government on its commitment towards introducing more renewable energy to the grid, and the impending launch of the NSW Empowering Homes Program have brought renewed hope to Australia's clean energy industry.

The webcast is your chance to be informed of the latest and most important developments relating to distributed energy storage.